There are several free strategies for recruiting participants for research such as posters, word-of-mouth, and connecting socially with the likes of Facebook, however these methods rarely deliver a significant number of respondents.
Newspaper editorials, on the other hand, can deliver a huge, one-off response to support (or complete) a recruitment strategy.
As with all recruitment strategies, the results cannot be guaranteed.  This is especially true in this case it cannot be assured that an editorial will even be published. However, with the following strategies, we can certainly increase these odds.
An editorial is a story, not an advertisement. This means it's interesting, and people will enjoy reading it and find it relevant, which means that it's also of interest to the publishers, and subsequently, it is free.
In most cases, it's ideal to target a local, suburban newspaper, rather than a national one. Generally, this works well for researchers because participants often to attend a clinic or lab. Local newspapers are also more interested in what is happening locally, which includes stories about innovative local researchers.
So, all that is needed is to write an editorial and submit this to a local newspaper editor.
Unfortunately, the writing style of the academics is vastly different from the writing style of a journalist. Scientific writing is neutral and objective, while editorials need to portray emotion and interest.  Factual, conservative, and objective writing can appear uninspired and dull. Editorials need to be captivating and personal.
Moving on from the writing style, there is a certain structure that is accepted, and presenting in this structure may further increase chances of publication.
Try WhiteCloud to manage your next study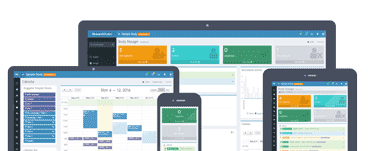 Spend less time on admin, and more time on research.
The format:
It begins with "START" and ends with "END"
It includes the words "FOR IMMEDIATE DISTRIBUTION". This means that the editor can use this right now.
Feel free to include "TITLE:…" but expect that the editor will come up with something else.
The body:
Provide the full story, as ready to publish as possible. The more prepared it is, the more likely it is to get published. Write in the third person, and in a semi-conversational tone. Include quotes, for example:
'Low back pain has always been of interest to me' says John.
And
Dr. Smith believes that this might help researchers uncover information that will help patients suffering from low back pain.
Some essential points to consider include:
This is a story about you, not your organisation or institute, and not about your recruitment.
Make it personal. Say who you are, and why you are interested in this (it's not because of the funding or the qualification).
The story is about people, not science. Describe the problem that you are addressing in a way which the average person can relate to, and highlight the impact if possible. For example, most people understand how pain and weakness can prevent a father from plying with his children, however very few will understand muscle inhibition and reflex modulation.
Use well-constructed, lay terminology.
Mention that you are currently looking for volunteers (avoid a hard-sell pitch), and that interested individuals should contact you.
Examples
Here are a few editorials that we have assisted with and that have been published. Hopefully these will help to provide the language and tone that is expected.
What to expect
As mentioned earlier, the outcome of this strategy is uncertain. It's ultimately up to the editor to decide if they would like to run the story, or not. Or if they chose to reply by email.
It is possible that the editor takes a special interest in your story and wants to meet. This outcome can lead to a full rewrite of the editorial and possibly photos. Clearly, a very positive outcome.
It is also worth mentioning that the editor has the right to make changes before publishing, and if you're lucky enough to get an interview, you won't have any part in the story at all. For these reasons, it is practically impossible to get ethics approval of a specific article, nor is it expected. However, if you are planning on using this technique the I suggest you include the method (Newspaper Editorial) in your ethics application.
---
---
jamie
Keep reading
---
Share your thoughts