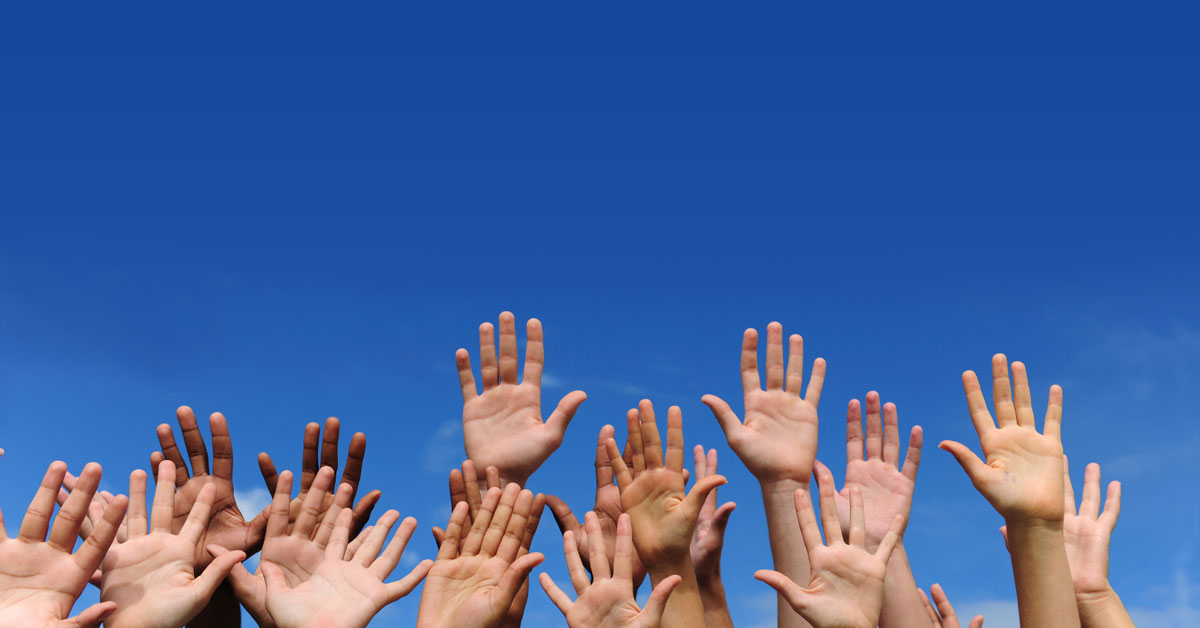 If you've ever had to recruit participants before, you'll know this can be one of the most challenging aspects of research.
The researcher's dream is a recruitment phase that is fast, easy and cost-effective – which is where the internet comes in. Online advertising gives a much wider reach than traditional approaches, and doesn't need to be expensive if you know where to look.
In this post we'll provide the blueprint for an online strategy to take the pain out of your recruitment.
Who we are
At WhiteCloud we've recently partnered with Call For Participants to super-charge your recruitment efforts.
Call For Participants is an online service that enables academic researchers to advertise their studies for free to a large international audience of potential participants.
WhiteCloud also offers free study advertising, as well as centralised management of cross-platform recruitment. Our comprehensive research management system ensures an organised and stress-free study from start to finish.
Before we get started…
You'll need to have done a few things already:
Defined your eligibility criteria and sample size

Anticipated and addressed potential barriers for recruitment

Prepared participant information sheets

Received ethics approval

Identified the email address to receive notifications
And ideally, but not necessarily, you'll have a study recruitment image and advertisement copy ready.
Set-up
Now we'll walk you through the 5 easy steps we promised for your online recruitment approach.
You'll start by creating a study listing in WhiteCloud, and then automatically connect your listing up with Call For Participants.
Step 1: Register with WhiteCloud
It's free to register, and very quick. Click here to register now.
The "study" is where everything will happen for this study. This doesn't show anything to anyone, though, for that you'll need to create a listing (next step).
For your newly-created study, you'll now need to create a listing. The listing is the public facing advertisement for your study.
To access your listing, from within the study manager for your study, select "Recruitment" then "Listing" from the left navigation bar.
Within here, add a few details about the study, and some inclusion criteria for the study. At this point you can also add an image, upload relevant files to share, and additional instructions for participants.
When you're happy with the listing, make sure you set it to "Recruiting", and then head over to the Recruitment Manager by selecting "Recruitment" then "Recruitment Manager" from the left navigation menu. 
In the recruitment Manager, under "Recruitment tools", click the "Notify" button, and if you're ready to start recruiting, hit "approve".
Step 5:

Link to Call For Participants
In the recruitment Manager, under "Recruitment tools", click the "CFP" button. 

Copy the URL that the pop-up window provides you (right-click and "copy", or ctrl+c, or cmd+c).
Hit the button to go to Call For Participants. 

This will take you to the CallForParticipants website where you can create a study listing.
Follow the prompts to creating a new study, and when you get to the option to enter "Online survey/Taking part link", paste in the link that you copied from WhiteCloud. Once you've checked your content, simply publish the listing, and you're done!
Next steps
All applicants, whether they arrive via WhiteCloud or Call For Participants, will be registered onto your WhiteCloud account. From there, you can track everyone, send and monitor communications, and enroll participants – all through one handy dashboard.
While you're waiting for the applications to start rolling in, you might want to consider the elements beyond advertising. Take some time to think about how you will:
Communicate with your applicants

Share your information sheets

Screen for eligibility

Monitor application status

Schedule appointments

Store data

Ensure retention
For a limited time, the WhiteCloud premium features are also free. So if you want to explore, you can add in a screening form, build template emails, and start scheduling your participants.
Summary
A cohesive online recruitment strategy will ensure that your search is easy and effective. With some forward planning (and a little help from WhiteCloud and Call For Participants) you'll spend less time looking for those elusive participants, and have more time to get on with important research.
If you're not ready to get started right now, subscribe to our mailing list to get more useful, research tips, using the subscription form on the top-right of this page.
---
---
jamie
Keep reading
---
Share your thoughts