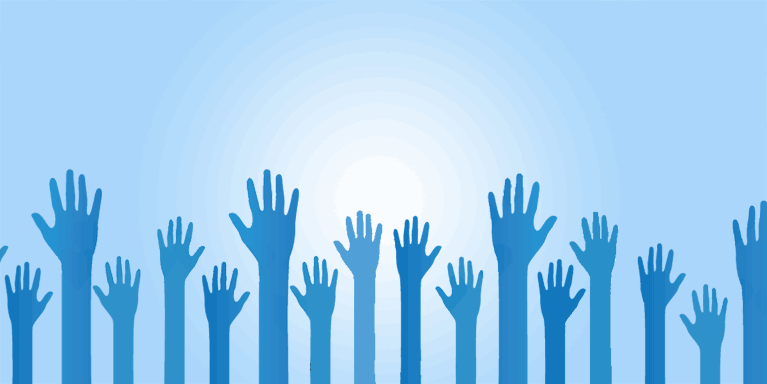 Any researcher looking to recruit participants should first attempt to understand their perspective by asking: Why might someone volunteer for my study?
Understanding potential motivators is an important aspect of the participant recruitment strategy. It can be used to make decisions around advertising the study, and incentivising participation. Aside from the ethical considerations, these factors can also affect a participant's perceived value, both of the study and of their own contribution. Naturally, this in turn can influence their willingness to stay involved.
Intrinsic factors
'Intrinsic' refers to perceived benefits that are internal to the individual, such as a positive emotion. These motivating factors are difficult to quantify, and are not easily replicated. however, intrinsic motivators are understood to have a stronger influence in a volunteer's decision to participate than more tangible, extrinsic factors.
Desire to contribute
One of the most commonly reported reasons for volunteering to participate in a study is altruistic. Many people appreciate the importance of supporting scientific studies, and the beneficial impact their participation may have for other individuals.
In a 2013 poll by Research!America, 86% of those participating (n=1006) in clinical trials cited the opportunity to help others as being an important factor for them to enroll. In the same poll, it emerged that Americans are willing to share their personal health information (within the scope of relevant privacy policies) for the purpose of:
Researchers better understanding diseases, and developing new ways to prevent, treat and cure them (74%)

Advancing medical research (73%)

Health care providers improving patient care (72%)

Public health officials better tracking disease, disability and their causes (67%)
Essentially, any participant recruitment strategy would benefit from clearly highlighting the value of the study, and how the results may help advance important knowledge in this area.
While all research involving human participants serves an important purpose, it can be difficult for researchers that are deep in their focused area of specialisation to articulate the value of the study in a way that a member of the public can relate to.
From my observations, most studies do not advertise the value of their participant's contribution clearly enough. I suspect this is typically due to a combination of factors: uncertainty with how to communicate it, discomfort with simplification or generalisation, or anxieties surrounding ethical implications. However, when done accurately it can be considered good practice to clearly explain the value of a volunteer's contribution.
Often, this may involve specific statements on advertisements and information sheets.
Overall, it is best to describe the research value in a way that is easily understandable for a person unfamiliar with specific details of the project. Participants are more likely to take part if they can identify with the value of the study.
Expectation of direct benefit
Understandably, many participants volunteer for studies to gain more information about themselves, or to gain better access to care. This factor is most relevant in health-related studies involving symptomatic participants, and is a common observation in clinical trials and therapeutic interventions.
In trials where participants stand to benefit, this can be communicated in a way to improve recruitment rates. However, this can be an ethically sensitive matter, which is the reason why detailed participant information sheets are usually a legal requirement. Typically, it is more important to highlight the potential risks or null effects of participation than it is to attempt to motivate participants with potential benefits (which may cause a participant to decide that they otherwise would not have).
If this motivation is relevant to the study, care should be taken in communicating some important factors:
Is there a possibility the participant will be randomised to a sham, control or placebo group?

What are the potential risks?

What is a realistic expectation of the potential benefits?

Are there implications for existing treatments, e.g. would the participant need to avoid, discontinue or restrict other treatment methods?
Unsurprisingly, the potential to be randomised to a control or sham group has been cited as a barrier for participation. In controlled study designs, it may be worth considering using a cross-over or multiple-baseline design to ensure that all participants receive the experimental condition. Not only can these designs provide more statistically powerful repeated-measure comparisons, but they also allow the researcher to state that all participants will receive the intervention. If these designs are not appropriate, then a valid, ethical option is to use a common form of standard care as the control condition. This allows a relevant comparison while also ensuring that all participants receive some potential benefit.
Try WhiteCloud to manage your next study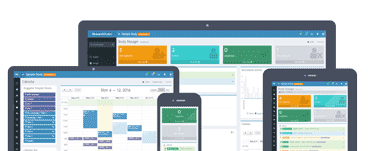 Spend less time on admin, and more time on research.
Extrinsic factors
Extrinsic, in this context, refers to a positive motivation to receive external rewards. These more tangible incentives, such as money or physical items, are often the first thing that comes to mind when considering participant motivation. It can appear to be an obvious and simple solution. The downside is that they are a less powerful motivator compared with intrinsic factors, and of course increase the cost and complexity of participant recruitment and management.
Furthermore, extrinsic factors may inadvertently undermine any altruistic motivators by effectively quantifying the value of the participant's contribution. Even worse, the value of the reward may be perceived to reflect the potential risk that the participant would face.
Based on this motivation crowding theory, in 1970, Titmuss hypothesized that extrinsically-motivating blood donors with a financial incentive would reduce the quality of the blood donated and would be economically inefficient, compared with no extrinsic incentive. Since then, many studies have supported this hypothesis, showing that incentivising blood donation had no effect of the likelihood of donation, making the incentivisation unnecessary and uneconomical
Although the total number of donors hadn't changed with incentivisation, it is possible that a different profile of volunteers donated, with fewer intrinsically motivated donors and more extrinsically motivated donors. Regardless, incentivisation in this context doesn't appear to be worthwhile.
Of course, this is not to say that extrinsic motivators have no place in encouraging participation. There are many situations where the intrinsic value is elusive, or disproportionate to the requirements of participation. In these cases, extrinsic motivators are a suitable and commonly-employed strategy.
Here are a few types of such rewards:
Relevant items
Items that are meaningful to the participants and study, such as nappies for a pregnancy study, seem to be the most effective.
When recruiting for an infant sleep study, osteopathy students studying at Unitec, New Zealand partnered with an online parenting magazine and a retailer of children's toys. The third-party organisations were delighted with the opportunity to demonstrate their corporate-social responsibilities in a relevant area. They were happy to promote the study, as well as offering discounts and gifts for participating families. The companies were acknowledged on all relevant study advertising and informational material, which further strengthened the relationship. Despite the study requiring a significant commitment from the mothers and infants, recruitment was easy and retention was high.
Cash
While relevant gifts are effective, generic gifts are less effective as cash of equal value. In these cases, traditional corporate sponsorship would be more beneficial, where financial resources can be passed forward to participants as a cash reward.
The amount of money to offer participants is a delicate matter, fraught with ethical conundrums, and little consensus around what is appropriate. Christine Grady published an excellent article titled Payment of clinical research subjects which proposes four models of payment:
Incentive – Used to recruit participants into a study
Compensation – Based on a standard wage for time involved
Reimbursement – Covering relevant expenses such as travel
Reward – As a token of appreciation
The most appropriate model would depend on the nature of the study and the participants that are sought.
Prize Draws
Studies have reported mixed results with recruitment using prize draws. While being entered into a lottery will improve recruitment rates as compared to no incentive, the use of prize draws seems to be far less effective than a guaranteed incentive. This is probably why it is not a favoured method in study designs that require active participation such as attending a clinic or lab.
However, it is a common method for online surveys, where the requirements of participants are relatively low (usually less than 20 minutes and no travel time), and large sample sizes are needed.
Extrinsic factors in practice
One major consideration is that while incentives can encourage greater response rates, participants that are extrinsically motivated may be less likely to adhere to an intervention or to complete the study.
For example, a study conducted by the University of Auckland's Audiology group, potential participants were intentionally not informed that they could keep the valuable hearing-support device until they had completed the study. It was the preference of these researchers to recruit intrinsically motivated participants for their longitudinal study
Another consideration for a longitudinal study that has utilised incentives for recruitment, is that the incentive may be best delivered at the end, or combined with an additional incentive for completion. However, a strategy would be needed to sensitively handle participant withdrawals and partial payments.
Putting incentives into action
Where possible, studies should encourage participation based on intrinsic motivators. Not only are these the most cost-effective, but intrinsically-motivated participants seem more likely to adhere as they believe in the value of the study.  
On the other hand, while extrinsic motivators are standard practice, they may not be as cost-effective, and could undermine intrinsic motivators. If incentives are used, items that are relevant to the study might be the most appropriate, and should be provided upon completion.
Regardless of the strategy used, care should be taken to consider participant motivators. A good understanding can help guide decisions around the advertising and incentivisation for a study, which may positively influence both recruitment and retention. Ultimately, this has the potential to make participants' involvement a more meaningful experience for them.
How do you motivate participants to volunteer for your studies?
Do you have any ideas or suggestions? Like to share any stories or insights regarding participant motivation? We'd love to hear about it! Please post your comments below.
Want more information on participant motivations?
The following articles are an excellent start to further reading on the topic of participant motivation.
Aitken, L., Gallagher, R., Madronio, C., Principles of recruitment and retention in clinical trials. International journal of nursing practice, 2003. 9(6).
Kelly, P.J., Cordell, J.R., Recruitment of women into research studies: a nursing perspective. Clinical Nurse Specialist, 1996. 10: p. 25-28.
Grady. C.,Payment of clinical research subjects. The Journal of Clinical Investigation, 2005 (7).
Mapstone, J., Elbourne, D., Roberts, I.G., Strategies to improve recruitment to research studies. Cochrane Database of Systematic Reviews, 2007(2).
Patel, M.X., Doku, V., Tennakoon, L., Challenges in recruitment of research participants. Advances in Psychiatric Treatment, 2003.
---
---
jamie
Keep reading
---
Share your thoughts